Our unique stainless - steel Kynard Alternating Side Baffle Fish Ladder KASBL (Patent-Pending) passes riverine fish with a moderate swimming ability that range from 1.5 inches up to 32 inches long.
Our Patent-Pending* technology is the result of many years of research and development to create a modular ladder that's portable and easily assembled on-site.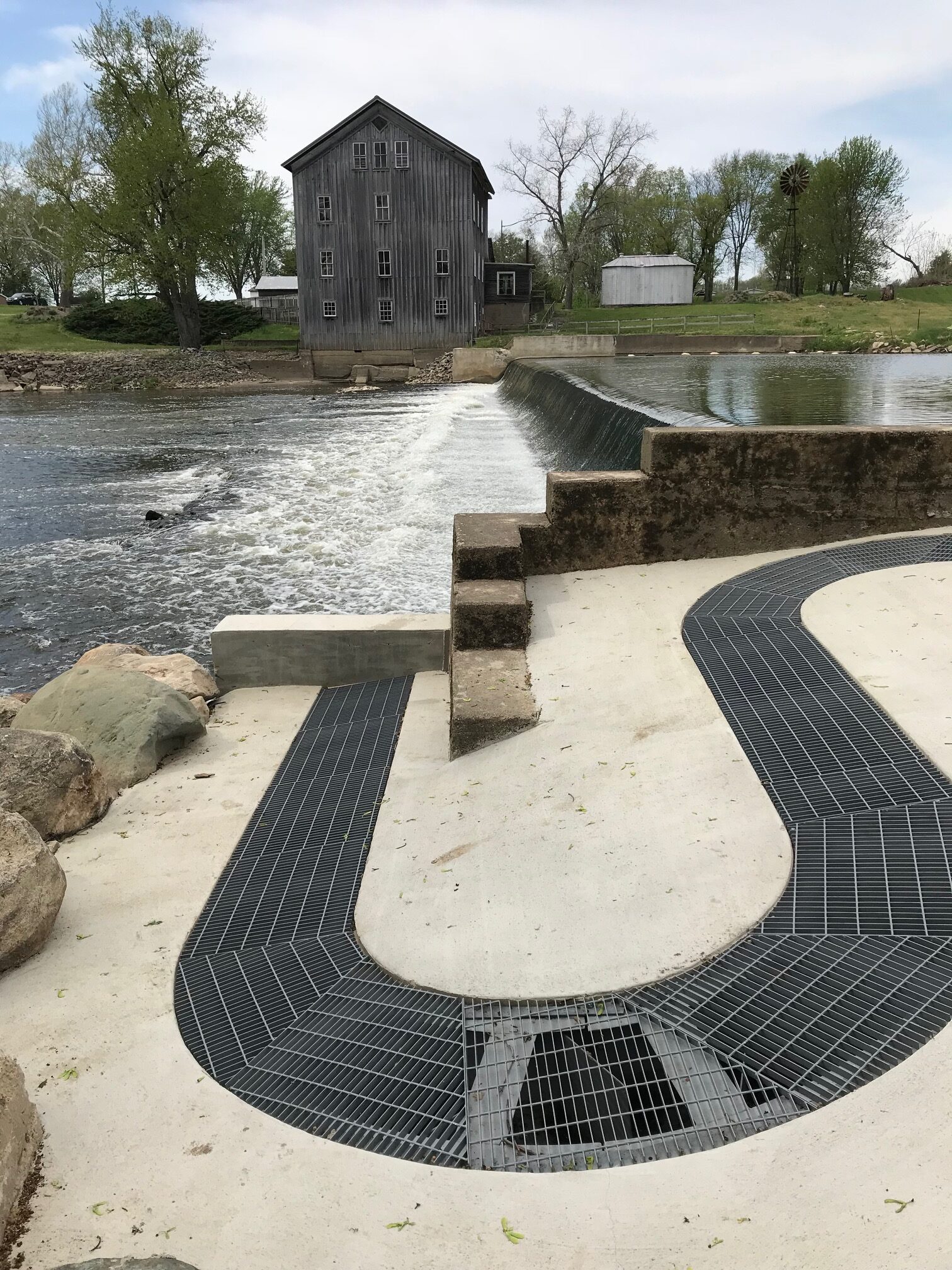 * Provisional Patent #62/433,762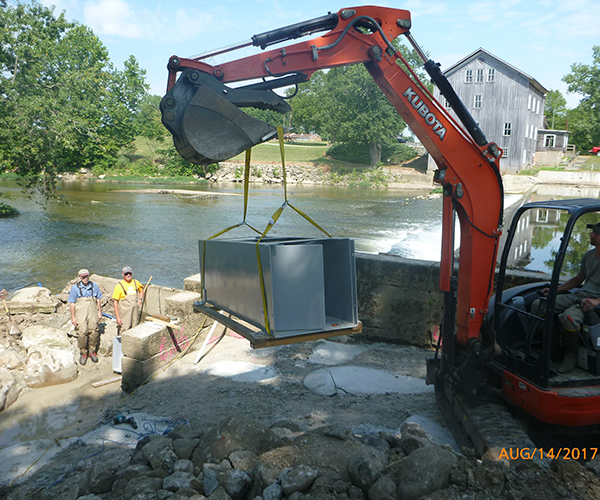 OUR FISH LADDER SERVICES:
We will work with you to bring our technology to your dam or culvert!
Our Prototype Fish Ladder is successfully passing thousands of fish at Stockdale Dam on the Eel River in Indiana!
In a partnership with Manchester University and the US Fish & Wildlife Service, BK-Riverfish's modular 11 section, two-foot-wide by two-foot-high, 73-foot long steel Patent-Pending* Kynard Alternating Side Baffle Ladder (KASBL) was installed at Stockdale Dam in August 2017.
* Provisional Patent #62/433,762.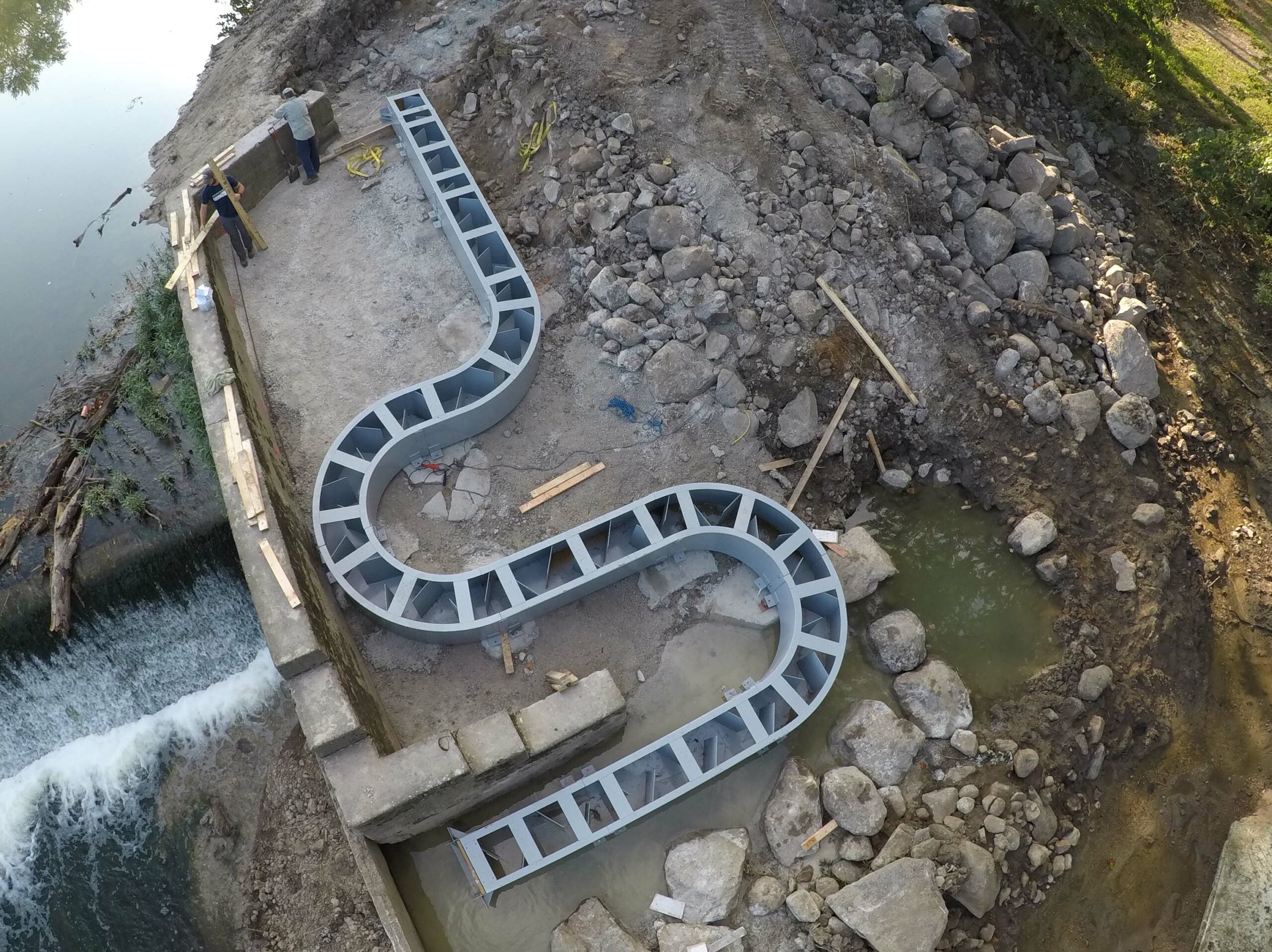 Quick Facts about Our Prototype Ladder on the Eel River:
The research on performance of our ladder comes from graduate student Cassi Root, Central Michigan University, and indicates that most U.S. riverine species need to migrate upstream (just like fish in England and Europe). The large number of fish using our ladder in the Eel River likely plays a major role in the productivity and ecology of the fish community upstream of the dam.
Our ladder is now connecting these migratory fish populations, which for more than 100 years have been divided into upstream and downstream populations.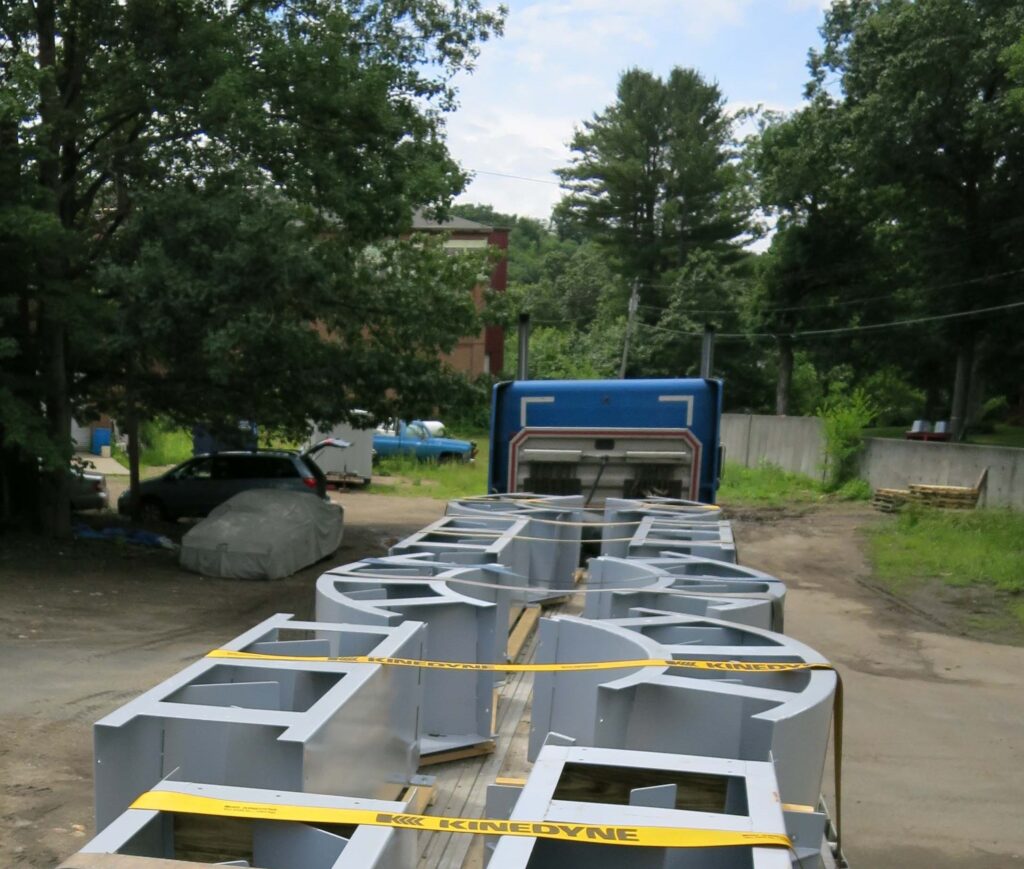 Here is our just-fabricated ladder on a truck en route to a new site
Our Hydraulic Fish Behavior Research Laboratory is located in an historic mill in Erving, Massachusetts. It is a fully equipped lab with seven artificial stream tanks, an experimental flume, video to record behavior and a reliable water supply.